Résumé
Hello everyone! My name is Anastasia, originally, I am from Siberia, currently studying and living in France. Why me?
First of all, I have a big theoretical background in management, I have graduated with honors from Tomsk State University. I had an exchange in EM Normandie in France and currently I am a Master student at TSM.
Second, I have a practical background. I had internships in International Company Decathlon and business accelerator in Moscow. I worked as a manager in Siberian company. All my employers were highly satisfied with my work. I am fluent in Russian and English, I am learning French. I am a leader, responsible hard-worker and really ambitious. I will do my best during my first working experience in France because it is extremely important for me.
Expériences professionnelles
Corporate innovations intern
Startup Lab , Moscow - Stage
De Avril 2020 à Mai 2020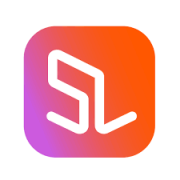 Internship.

Director of Corporate Innovations:

"The company combines investments, business acceleration, startups and experts. Also it invests in projects, helps clients to increase profits and enter international markets. A. MISHCHENKO worked in the Corporate Innovation Department with one of StartupLab's client "Vkusville" LLC. She was engaged in scouting, testing assumptions and developing products for "Vkusville", communicating with representatives of the company. A. MISHCHENKO worked in a team with the company's experts in corporate innovations and targeting. She has established herself as a responsible intern who has a sufficient set of skills to solve the tasks that she faced during the internship".
Marketing manager
Markuz LLC , Tomsk - CDD
De Septembre 2019 à Juin 2020
Part-time position.

Director of Markuz LLC:

"When launching a new product, A. MISHCHENKO conducted marketing research and analyzed competitive positions of "Markuz" LLC, developed commercial offers and prices for new products, studied the behavior of the target audience and market entrance strategies as well as possible points of sailings. In addition to her work in marketing, A. MISHCHENKO worked with graphic designers to develop an individual company logo, website, and advertising materials to promote the company's products. During her time working in our organization, A. MISHCHENKO has established herself as a responsible employee, aimed at getting the best results. She has shown highly developed digital skills, communication skills, namely, the ability to cooperate and work in a team, leadership skills, high efficiency, initiative and discipline. A. MISHCHENKO has the necessary skill set for working in the field of management".
Communication department intern
Decathlon Russia , Moscow - Stage
De Juillet 2019 à Juillet 2019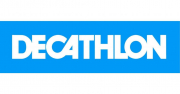 Internship.

Communication Leader of Decathlon Russia:

"In the process of practical training, the student A. MISHCHENKO became acquainted with the company's activities, namely, the features of the Communication Department, the possibilities of communication with consumers, and helped solve the real-world problems involving this department. A. MISHCHENKO participated in writing and approving the "guide" for conducting marketing research (surveying focus groups of loyal consumers), she worked with the documentation for this research. During the practice, she analyzed the SMM activity of "OKTOBLU" LLC and its competitors, gave useful conclusions for the development of the company's SMM activity. Moreover, she participated in the recording of a video for a channel (communication tool); she wrote a SEO article for a blog. The intern participated in the writing of texts for e-newsletters to the customer database. During the practice, A. MISHCHENKO showed excellent theoretical knowledge and tried to increase it through practical experience; she showed her ability to consistently perform satisfactory work in an efficient and timely manner. The skills acquired in the course of practice can be considered sufficient to work in the advertising or consumer communication department. It should be noted that while working, A. MISHCHENKO did not have any conflict, she managed to build friendly relations in the team. Moreover, she showed a high level of proficiency in the English language while communicating with foreign colleagues".
Formations complémentaires
Bachelor's degree
Tomsk State University - Corporate Management
2016 à 2020
Graduated with honors.

54 courses, regarding all spheres of Corporate Management, as well as Philosophy, Legal Studies, History and Physical Exercises.

Course papers:
1. "Financial Management: the Concept, Trends of Development",
2. "Emotional Intelligence in the Modern Management".

Graduation paper: "Teal Companie: Management Features and Practice in Russia"
Bachelor's degree (exchange program between Tomsk State University and EM Normandie)
École de management de Normandie - International Management
2018 à 2019
1. Finance - 20 (out of 20)
2. Economics
3. Cost Control - 20 (out of 20)
4. Applied and Alternative Economy
5. Understanding the consumer - expectations and motivations
6. English
7. Career path - 19 (out of 20)
8. French Foreign Language - 18 (out of 20)
Professional Retraining Program
Tomsk State University - Language Interpretation and Translation (English, Russian)
2017 à 2019
1. Oral and Written Practice of the English Language
2. Practical Grammar of the English Language
3. Practical Phonetics of the English Language
4. Home Reading
5. Theory and Practice of Translation
6. Introduction to the Theory of Language
7. Testing Skills
8. Business Communication Language (English)
9. Practical Course of Consecutive Interpretation
10. Professionally-Oriented Translation
11. Project of the Introduction to the Theory of Language
12. Graduate Qualification Work

Parcours officiels
TSM – Master 1 – Stratégie – 2021 – Master 1 mention Management et Commerce International - parcours International Management

Anglais - Courant
Russe - Langue maternelle
Français - Notions
Compétences
Multicultural communication
Centres d'intérêt
Management
Marketing
Psychology
Emotional Intelligence
Teal Management
Human Relations