Résumé
As a graduate in the field of Economy and Management, and currently in my final Master's year in Finance at IAE Toulouse (Toulouse University Graduate School of Management), I am currently looking for an internship, for a period of six months from 1st March, 2014 in the field of finance, business management.
Expériences professionnelles
Financial controller at airbus central entity.
AIRBUS - HAMBURG , Blagnac - Stage
De Septembre 2012 à Juillet 2013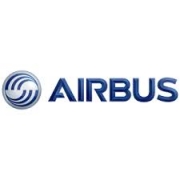 - Financial operational control: Monthly closing process & gap analysis (Actual vs. plan), monthly business reports and automation of all working excel files (P&L, warranty provision, headcount, costs by nature and by destination).

- Financial consolidation (central team): Prepare monthly management report and financial report (one page report) per operating unit: P&L, Costs by nature and by destination, Headcount, CapEx (Capital Expenditures), Hourly rate.

- Financial controlling improvement: Develop monitoring excel tool for « Boosting Efficiency » projects (Costs reduction project in Customer Service) ; to identify and formalize relevant working processes.

- Budgetary & planning: Hourly rate process, Forecast I, II & Airbus Operational Planning- Integrated processes: Budgeting - Reporting – Forecasting: Target sizing's Risk & Opportunities; P&L by contributors and by currencies; CapEx's Forecast II & Target sizing.

- E-Learning support: Financial fundamentals for Customer Service Peoples.
Financial controller at goodrich aerospace europe.
GOODRICH AEROSPACE EUROPE SAS , Colomiers cedex - Stage
De Avril 2012 à Septembre 2012

- Internal control: Working with Risk Control Tracking System for following financial modules: Expenditure – Financial Closing and reporting – Treasury

- Program Financial control: Costs control and gap (Actuals vs. plan) analyses, profitability by activities analyses, business plan review, ad hoc analysis supporting decision making.

- Financial accounting activities: monthly closing and weekly outlook. (Preparation of financial reports: Trial balance, P&L, Balance sheet; aging account receivable & inventories; over/under absorption calculation; adjustment entries…)
Formations complémentaires
Master 2 Finance
IAE of Toulouse - Finance d'Entreprise
2011 à 2014
Licence en Economie et Gestion
Université Toulouse 1 Capitole - Econometrie
2008 à 2010
Major Licence 3 en spécialité d'économétrie
Parcours officiels
TSM – Master 2 – Finance – 2014 – Master 2 mention Finance - parcours Corporate Finance

Français - Courant
Anglais - Technique
Vietnamien - Langue maternelle
Centres d'intérêt
• Table tennis
Badminton. (Competitive level) • Travel
photography.