Résumé
• Dynamic and quick learner with more than 5 years of work experience in international business and corporate governance
• Native Chinese speaker, no-brainer for English and Korean, learning French and Japanese
• Open-minded and flexible candidate who would like to continuously grow with an international company. Available from 06/2020
Expériences professionnelles
International business development trainee
EXCENT , Pujaudran - Stage
De Mars 2020 à Mai 2020

- Participated in the formation of the company's international commercial strategy;
- Conducted market research in various industries (i.e., aerospace) and geographical markets, and participated in the preparation of the follow-up business plans;
- Carried out industrial and commercial watch to stay updated with industrial trends and opportunities;
- Sought opportunities for the marketing of the Group's products and services.
Erp functional consultant
FALINWA FRANCE , Toulouse - Stage
De Mai 2019 à Août 2019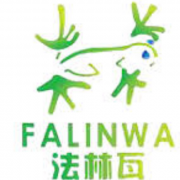 - Collected user queries and discussed with IT developers to design a solution (Cluedoo modules) on the foundation of Odoo ERP software;
- Performed tests on modules' functionality, logic of business approach and calculations, and provided functional supports to clients on Odoo ERP database and Cluedoo modules developed by Falinwa;
- Configured a SaaS platform for 5 companies on Odoo ERP interface;
- Built master data of Cluedoo modules, wrote modules' content, designed and published contents on www.cluedoo.com.
Risk and compliance officer
Dongfeng Peugeot Citroen Automobile Company LTD , Wuhan - CDI
De Avril 2015 à Août 2018

Risk Function:
- Performed second level risk control by reviewing and approving financial transactions and operational activities according to the risk mapping policy of the Headquarter;
- Conducted periodic review on the company's risk policies, implemented risk monitoring and controlling, and provided recommendations if any;
- Provided risk consulting for operational departments to ensure compliant transactions and operations to the local and European regulations;
- Conducted internal training on risk management topics to improve risk awareness of the employees.
Compliance Function:
- Conducted daily regulatory watch to identify, follow-up and analyze regulatory changes of local government, and shared Regulatory Watch Dashboard to the relevant departments;
- Performed compliance and AML/KYC monitoring, and reviewed suspicious transactions to detect fraud or money-laundering;
- Conducted regulatory reporting according to the requirements of local regulators and the Headquarter;
- Provided compliance training to new employees in accordance with the Group policy.
Compliance officer
Shinhan Bank , Jung-gu - CDI
De Juillet 2013 à Juillet 2014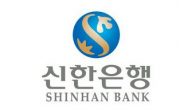 - Conducted regulatory watch and new regulations analysis to timely circulate regulatory changes to the operational departments;
- Drafted regulatory reports and communicated with relevant departments to consolidate, review and finalize the reporting;
- Participated in the design and launching of the AML customer grading system and communicated with Headquarter for the implementation of the system.
Quality intern
AIRBUS CHINA , Beijing - Stage
De Octobre 2012 à Mars 2013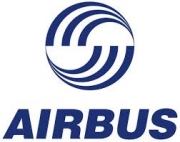 - Collected and updated documents for weekly department meeting
- Acquired and analysed statistics on satisfaction degree of the training for pilots and airline workers
- Assisted Head of Quality to communicate with regulatory institutions
Formation complémentaire
Double Degree in Bachelor
Beijing Normal University - Law, English Literature
2009 à 2013
- Bachelor in Law. Took 164 credits on law school studies. GPA - 83.3/100
- Second degree in English Literature. Took 55 credits on english language and literature studies. GPA - 83.1/100
Parcours officiels
TSM – Master 2 – Stratégie – 2020 – Master of Science in Strategy

TSM – Master 1 – Stratégie – 2019 – Master 1 mention Management et Commerce International - parcours International Management

Anglais - Courant
Chinois - Langue maternelle
Coréen - Langue maternelle
Français - Technique
Japonais - Technique
Compétences
Communication commerciale